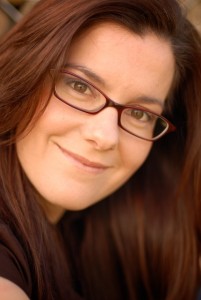 I am excited to introduce another wonderful team member. Cath Duncan (my wife of ten years) brings an amazing energy to any project she engages. Cath's talents range from a masterful command of colours and shapes, to a depth of insight and understanding that makes every day a transformational experience.
I gave her the stock interrogation:
What do you normally spend your time doing?
I have an online business helping people with learning and changing easily so they can be more agile and thrive in a high-change world. Other than that, you can probably find me in my garden or visiting friends and family, reading or pottering around doing some form of art-making.
Where do you live?
We're in Cape Town, South Africa for a few months and still deciding our next location that we'll head off to in the new year.
Where else have you lived?
London UK, Philadelphia USA
Have you built a house before?
I've helped to build houses with Habitat for Humanity, in Cape Town on a few occasions. It's tough work, but very fulfilling knowing that you're creating adequate accommodation for someone and they won't be rained out of their shack in the winter anymore.
Have you visited South Africa before?
I'm a born and bred Capetonian and, while Andy and I have spent a few years living in the UK and USA, I think we're both "proudly South African" and we'd love to create a way to spend 3 to 6 months of each year in South Africa and live in other places and have exposure to other ways of life the rest of the year. I think we might have already started doing that…
What interested you about the project?
While I'm helping other people improve the quality of their lives through my business everyday, those are all people who already have a pretty good standard of living. I'd like to do what I can to help people who are struggling with more basic challenges to their quality of life, and I'd like to support the work that the doctors at Zithulele are doing. Having worked as a Social Worker in South Africa, I really appreciate the hardcore contribution they're making at Zithulele, and I'd love to do what I can to help them further expand that contribution. It's just a drop in the ocean, but I'd like to do what I can. And whenever I've done projects like this in the past, it's been incredibly fulfilling and memorable and I've formed some wonderful friendships.
What expectations do you have about the project?
I'm looking forward to enjoying some really great, enriching conversation and quality time getting to know the other team members, being stimulated by their perspectives, bonding while we work together as a team, and deepening existing friendships. I'm expecting to be blown away by the beauty of the area (going on photos I've seen so far). And I'm expecting to leave inspired to find more ways to help build South Africa.
What do you think you bring to the team?
I'm happy to do whatever needs to be done to make this project a success – even the crappy jobs. I'm just plain stubborn and I can persevere through hard work in tough conditions, and hopefully my positive "can do" attitude will contribute to a motivated and positive team vibe throughout the project.
What challenges do you think we might face?
It's going to be hot and humid. And building is hard work physically, so for me, being someone who spends most of my day at a computer exercising myself from the neck up, the physical exertion is going to be good for me, but probably also quite challenging.
And even though I've worked with South Africans living in poverty and spent time in villages around rural South Africa, I expect to have a few paradigm-shifts as a result of just being there with people who have a very different experience of life to what I have. I love paradigm-shifts when you get to the "ahah!" part where you connect with the lessons and all, but the process of having a paradigm-shift often takes you through some difficult places before you get to the lessons.
Do you have any other plans for your visit to South Africa?
Mostly just soaking up sun, good friends and family before we head off again.
What are you most excited about?
Doing something meaningful with my holiday, rather than just sitting on a beach, and going by the people who've gotten on board already, I'm really excited about the possibilities for personal growth and building into each other's lives over the duration of the project and beyond.
Anything else you want to say?
Bring it on!