Andy D.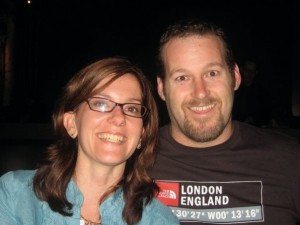 For the benefit of those who do not know me, I am currently working in London. I have spent many years as a consultant in the field of software development. Some of these years have been in Cape Town, while quite a few have been in London and the USA.
For several years before going into software, and in much of my spare time since, I have been involved in various aid related projects. As I student I organised projects to build in Swaziland and Angola, and have since worked in Lesotho and Wales, and have been involved in building dozens (or even hundreds) of houses with Habitat For Humanity South Africa. I have also recently started to explore ways in which my technical / professional abilities (in software) can be used in socially significant projects.
One of the themes I noticed about myself early in my life was the tendency to be dissatisfied with my involvement in something until I had managed to get at least 10 other people involved. I also realised that many people wished to get involved and contribute to something significant, if only someone would help them out by showing them how and where and when. So, naturally, I have played that role in many areas in my life.
So, here I am, doing my best to offer everyone else the amazing experiences they don't know how to have.
Join me.