Building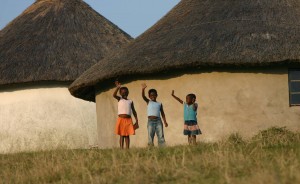 So what are we actually going to be building? At this stage, the details are unspecified, and will be worked out over the course of the next few months. I will be visiting Zithulele in October to engage with all parties involved, and ensure that everything is in order for us by December.
Some of the considerations we will discuss are:
Land Ownership – We need to identify an appropriate piece of land and negotiate suitable terms with the owners.
Building Materials – We need to determine whether it is appropriate to use local building materials, or whether there are lessons we can learn from the current research into affordable housing.(I will be seeking advice from several friends who work with various prominent housing organisations).
Time and Cost – We want to undertake a project of appropriate scale, to ensure that we are able to reach a level of completion that makes the project immediately worthwhile.