Zithulele Hospital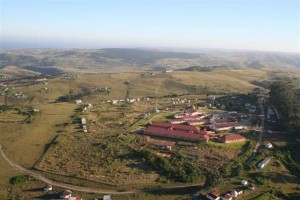 Old school mates, medical school friends, and husband and wife teams, Drs. Ben and Taryn Gaunt and Drs. Karl and Sally le Roux dreamed for some time about working at a rural hospital and making a difference somewhere in South Africa.
This dream became reality when Ben and Taryn started working at Zithulele Hospital on the beautiful Wild Coast of South Africa in July 2005 and Karl and Sally joined them there in November 2006.
Zithulele Hospital is a small 150 bed rural hospital situated in what in Apartheid times used to be the homeland of the Transkei, an area deliberately starved of infrastructure development and other investment under the Apartheid government.  As a result, it is one of the poorest and most underdeveloped parts of South Africa, with a host of social and health challenges on the one hand, and a beautiful, unspoilt coastline on the other.
The situation at Zithulele Hospital has slowly improved over the past four years, with the professional team growing from 3 doctors before the Gaunts arrived to more than 20 professionals today, including 9 doctors, a dentist, four occupational therapists and three physiotherapists, two radiographers and a dietician.  Services have been expanded and quality of patient care improved with a 24 hour Caesarian Section service, outreach to rural clinics and communities and the establishment of a ARV programme for the large group of people in the area living with HIV and AIDS.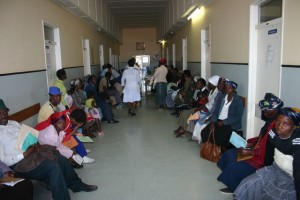 In 2007, the Jabulani Rural Health Foundation was established by Ben, Taryn, Karl and Sally so as to support the work of the hospital and the community it serves.  There has been growing interest by volunteers, researchers, students, doctors and teachers (amongst others) to come and work for the Foundation in and around Zithulele Hospital and it has been a major challenge to find adequate accommodation for such interested parties.  The provision of two or three accommodation units to house volunteers and other workers would be a major boost for the Foundation and the community around Zithulele Hospital.